Preparation time

30 mins

Cooking time

90 mins

Difficulty

Serves

6 people
1 pound

1 tsp

1 cup

2 tbsp

1 tsp

5 large

1 tsp

1 tsp

1 tsp

1 medium

3 tsp

1 cup

3 cup

2 quart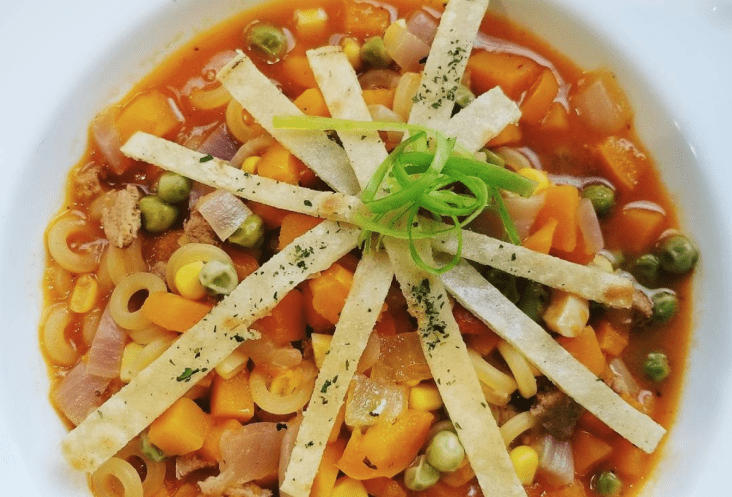 A great hearty soup with a cajun taste. This soup is considered "high" in potassium, and you must be careful if you are on a potassium restricted diet. Like everything else, eat in moderation. With not added salt, it is also very low in sodium.
Add 1/4 cup olive oil to pot and bring to heat. Add squash cook for 1-2 minutes.

Add onions, and corn, cook 5-7 minutes or until veggies are softened and/or translucent

Add garlic, cook for an additional minute.

Deglaze > Turn heat up and get pan really hot (about 1 minute so you don't burn anything). Poor stock/water into pot and use a wooden spoon to scrape any bits that got stuck to the bottom of the pot.

Add all your herbs and spices. Bring to boil. Once boiling, reduce to medium heat and let simmer for 1-1.5 hours.

Add pasta and cook until al dente and serve.