Preparation time

20 mins

Cooking time

20 mins

Difficulty

Serves

4 people
1 1 Lemon

1 cup

2 tbsp

1 tsp

3 cup

2 tsp

1 cup

1 cup

1 cup

1 ear

2 tbsp

2 cup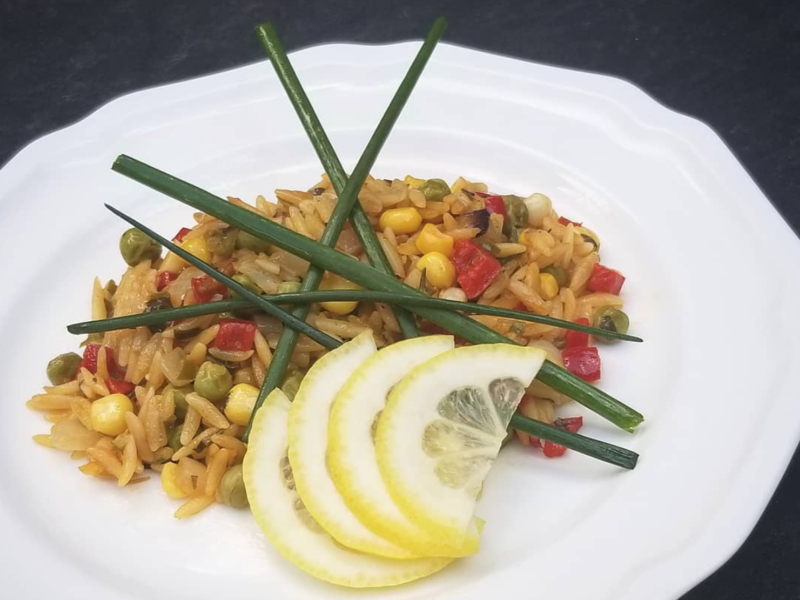 In a large saute pan on medium heat, add the onions, peppers, corn and peas and cook for 4-5 minutes or until onions are translucent.

Add the garlic, chives, lemon zest and black pepper. Cook 1-2 minutes, until garlic lightly browns.

Add orzo. Turn the stove down to low heat and cook the orzo for 1-2 minutes.

Add lemon juice and 3 cups of vegetable stock (or water if you have no stock…you will lose lots of flavor using water) and simmer on low heat until all the liquid is gone. If the orzo needs more cooking add the remainder of the vegetable stock a little at a time until orzo is cooked to your liking.

Remove from pan and add to separate vessel. Eat hot or place in fridge to let chill and eat as a cold salad.

Option to garnish with chives and lemons.